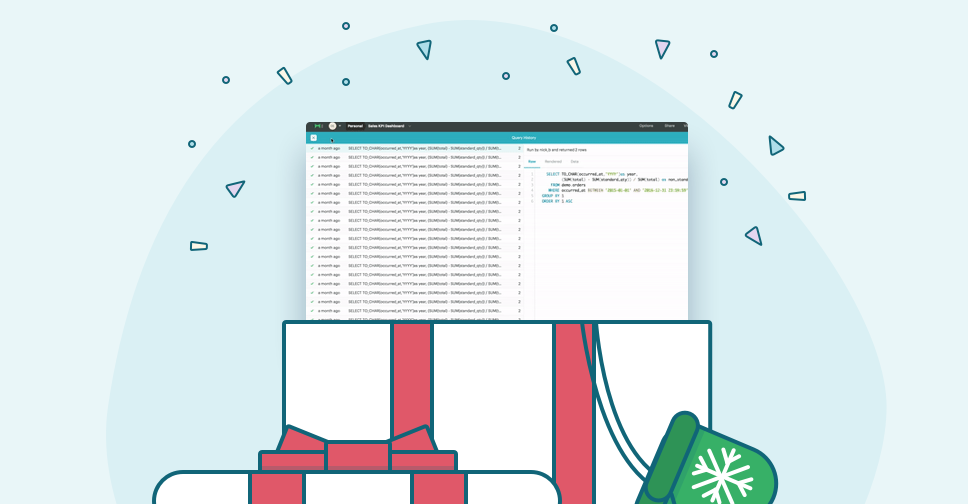 ⌘-Z! ⌘-Z!
We've all been there.
Sometimes, ⌘-Z doesn't take you back far enough. And sometimes, it's not a matter of undoing—but comparing—that you're after. The new View History button makes it a lot easier to jump back to see how your query has changed over time.
Mode, designed to be the most powerful SQL editor for data analysts, has always stored query history, it's just been a bit hard to find. As of today, we're providing access to your history, right in the SQL editor.
Test your queries as you go, and rest assured that you can jump back to earlier versions of exploratory queries if a line of thinking doesn't lead to the insight you were looking for.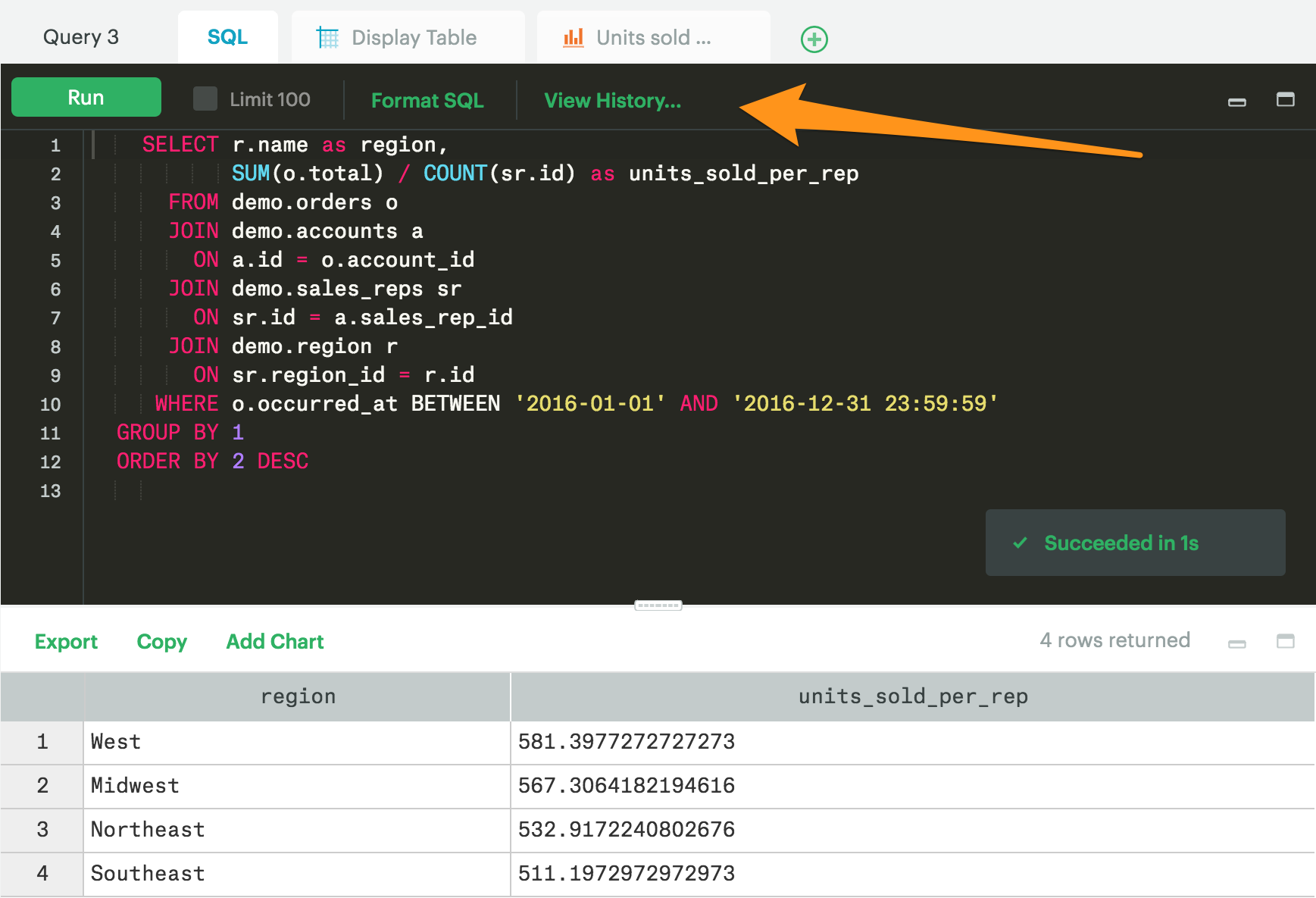 Easy access to query history is the latest in a series of editor improvements we've made recently, including code formatting and highlight to run—and there's one more highly requested editor update on the way next week. It's time to ditch your siloed desktop SQL editor.
There's a lot more on the way
Each day this week, we launched powerful new features to give analysts more power and flexibility to explore data and deliver analysis quickly.
Through the weekend and into next week, we'll continue to cross items off every team's data wish list. Keep checking back to see what's new.