New York City is home to 24,000 restaurants. If you dine at a different eatery every day, it will take you 65 years to visit all of them. The Health Department conducts unannounced inspections of each at least once a year and publishes the raw results via NYC Open Data. We recently uploaded over 400,000 inspection reviews and scores (from January, 2013 - August, 2016) to Mode's Public Warehouse to analyze.
According to the NYC Health Department, "Inspectors check for compliance in food handling, food temperature, personal hygiene and vermin control. Each violation of a regulation gets a certain number of points. At the end of the inspection, the inspector totals the points, and this number is the restaurant's inspection score—the lower the score, the better the Grade."
As someone who loves food and data, I couldn't wait to gorge away on this rich dataset, which revealed some surprising insights.
Average restaurant health inspection score by ZIP Code
I took my first bite of the data by mapping scores by ZIP Code. Since restaurants start with a score of 0 and are assessed points for each violation, ZIP Codes with lower scores have cleaner restaurants on average.
Mode Analytics Scores are based on each restaurant's most recent inspection from Jan 2013 - Aug 2016.
So where should you go for the widest selection of clean restaurants?
Believe it or not, Madison Square Garden!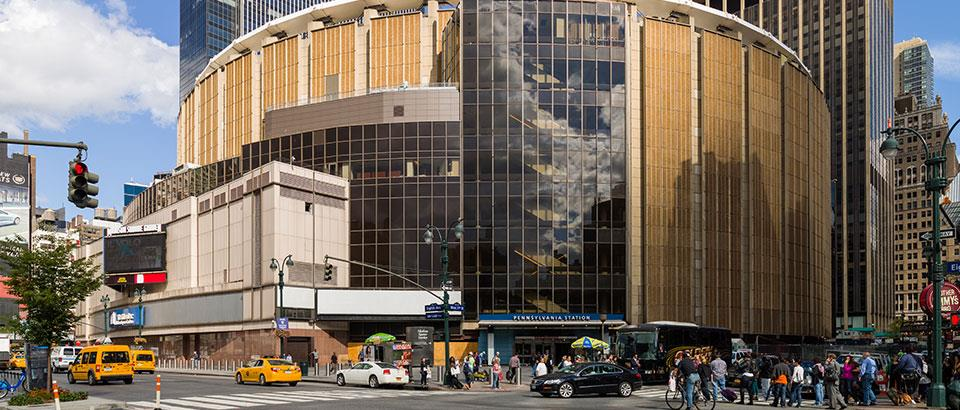 Image source: Midtown NYC via Holiday Inn
Midtown Manhattan's 10121 ZIP Code—the vanity ZIP Code home to Madison Square Garden and its concessions—scores an impressive 2.54. (On the map, hover over 10119, the ZIP Code devoted to the city block surrounding Madison Square Garden). You'll have plenty of options at The Garden too—84 to be exact (if you count each concession stand as unique).
National restaurant chains: average health inspection score
Averages are based on the most recent inspection of each NYC location from Jan 2013 - Aug 2016.
The NYC locations of most national chains outperform the rest of the city's restaurants on average. Taco Bell, which has unexpectedly become one of the healthiest fast food chains, leads the pack in terms of hygiene with an impressive 5.33 average score for its NYC locations. Chuck E. Cheese's, the pizza chain whose animatronic characters are inspiration for nostalgic daydreams and horrific nightmares, comes in last with an unsettling 14.29.
Fast food: health inspection score distribution by chain
Mode Analytics Scores are based on the most recent inspection of each restaurant location from Jan 2013 - Aug 2016.
Fast food chains in NYC are more sanitary than you might think. The median score of each of the fast food chains I examined slightly outperformed the city-wide median, with the exception of Taco Bell, which blew the competition away.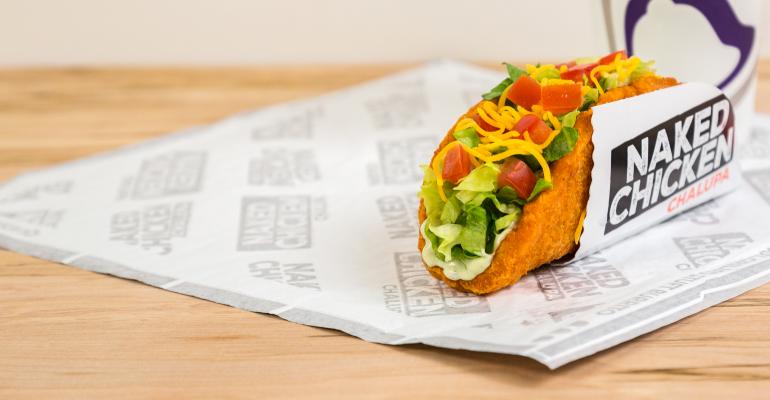 Image source: Nation's Restaurant News
This calls for a Naked Chicken Chalupa. The shell is the chicken. The chicken is the shell.
Hungry for more?
To explore the dataset for yourself, sign up for a free Mode account and start querying! Just be warned: you should avoid reading too deeply into the violation descriptions if you ever want to enjoy dining out again.