We're on a mission to build analysis software that works the way today's analysts work. And that means building tools an analyst can share with every other person in her business.
After months of customer feedback, design prototyping, engineering, and, of course, data analysis, we are releasing big updates to make analyzing data with Mode even better.
The new Mode workflow gives you more powerful tools to explore data and simpler ways to share your findings with the right people. Today's product updates also lay the foundation for new features to come over the next few months.
You can sign in to Mode for a quick walkthrough of the updates, or read more below.
Death To One-Size-Fits-All SQL Editors
Many customers have told us they like how lightweight and simple Mode is to layer on top of their SQL database. It was important to us to find ways to add functionality (keep the requests coming!) while maintaining these themes. To do so, we've split the workflow into two distinct steps: "Query" and "Report."
In each phase, you can orient the panels to your preferred layout—and move things around as you go. Some folks like queries on top with data on bottom, and others like them side-by-side. Some queries start as just a few lines with a wide data sets and lead to long queries with just a few resulting columns. Collapse a panel, resize a panel, change the background color, or swap the layout. It's your call.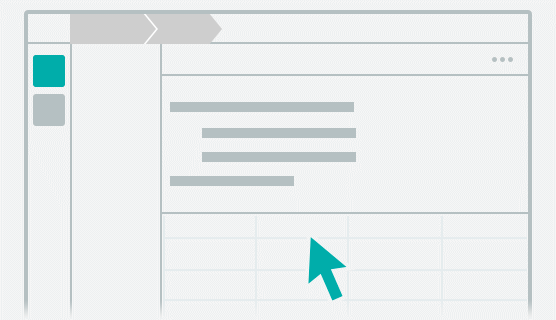 Schema Browser? Check!
Now you can access robust information about your database as you develop queries. We weren't content to implement any old schema browser—such a highly requested feature deserved some extra-special attention. Here we adapted pinning functionality to help you group the tables you need at the top of the Browser panel.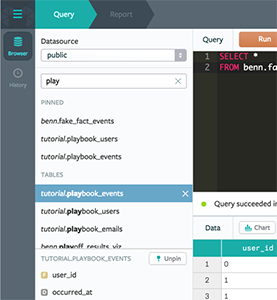 Preview Reports As You Build Them
Once you've gathered your data, click "Report" to switch over to the report builder. It's WYSIWYG so there's no need to jump between browser tabs to see how your report looks. Use the Chart and Table buttons to format report components, or open the HTML panel to add your own custom code. There's a lot to come on this front!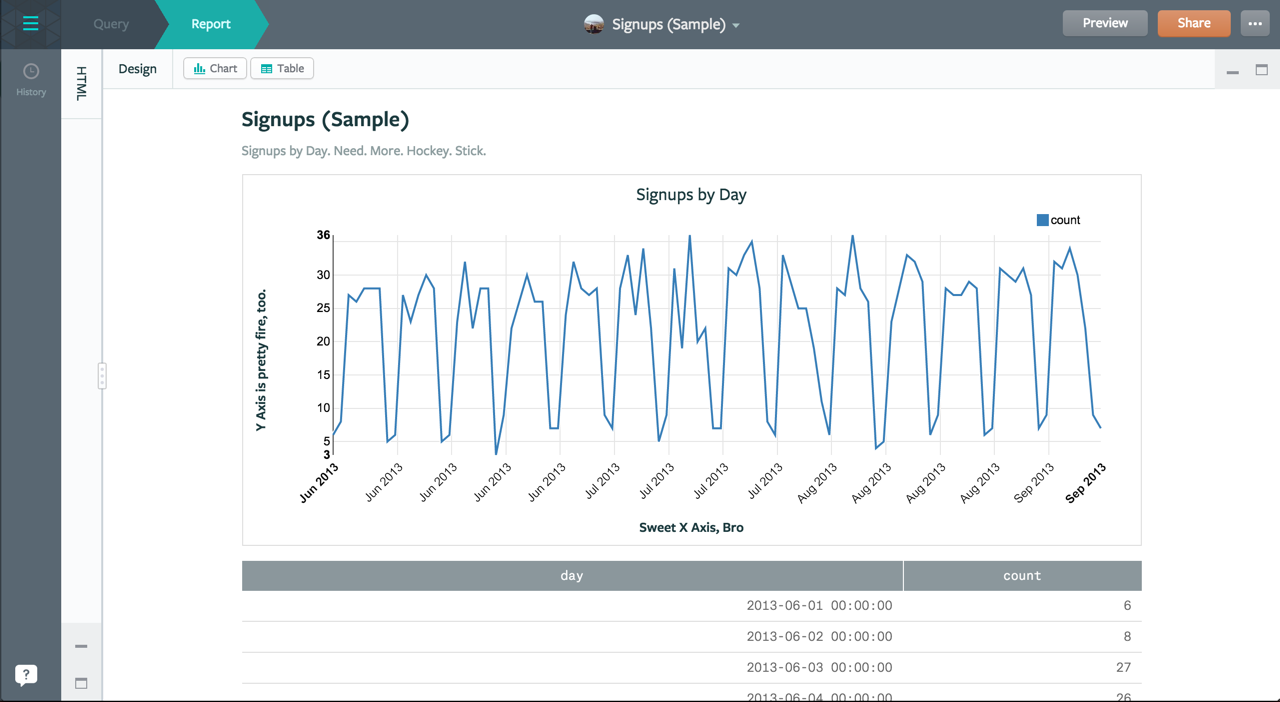 Share When You're Ready
After watching customers navigate the report publishing process, we've made it easier to share information with the right people at the right time.
Now when you name a report it is saved privately. If you want to collaborate with other people, just share the report link. Using the new Star feature, your collaborators can bookmark the report for easy access.
When you're ready for anyone in your organization to discover the project, select "Share with your organization" from the Share menu.
To keep your analytics team in the know, new and updated reports now appear in the new Activity Feed on the home page. You can also click on the time stamp of any update to see the how the report has changed since its last edit.

Thanks To You!
The new, more powerful workflow is in huge part thanks to the incredible feedback and insights customers have shared with us since day one. Let us know what you think of the updates via email, Intercom (the "?" when you're working in Mode), or give us a shout at @modeanalytics on Twitter.