Designing dashboards for display around the office introduces unique challenges for effectively communicating insights.
The dashboards need to engage viewers without relying on interactive elements. On top of that, it's even more important that dashboards displayed publicly be on brand and blend into the office environment.
Today, we'll take a look at four key design considerations for displaying Mode Dashboards on TVs around the office, keeping everyone on the team engaged with the data and focused on the right metrics.
Keep It Simple
Folks typically view TV dashboards in a quick glance. Focus on using clean chart types and report elements that clearly highlight trends or keep things binary, and avoid overusing axis labels that will be difficult to read.
Big numbers, simple bar charts, and line charts are great for depicting clear stories without requiring additional context. Pie charts, scatter plots, and detailed tables don't show trends as clearly, and are often tough to digest at a distance.
Don't Rely on Interactivity
Structure data to show the right level of detail, as folks won't be able to filter data or toggle chart series on their own. Be sure to consider factors such as the right time period to display, or the number of series you want to include in your charts.
For example, a line chart showing year-to-date performance trends may be too noisy with daily data points. On the other hand, quarterly metrics may be too broad and hide important signals.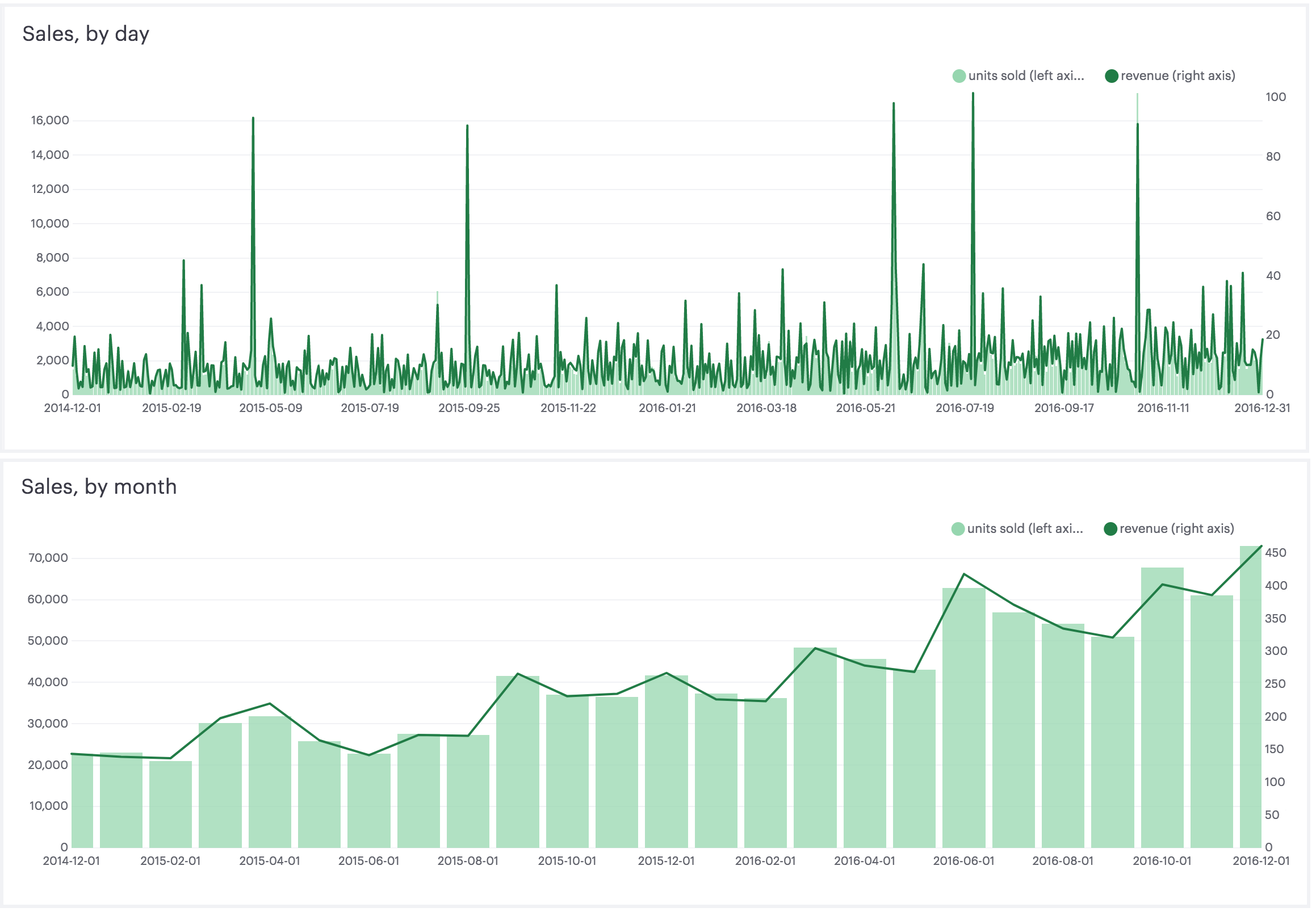 Design Your Queries for Your Dashboard
The right level of detail can even trickle down to how SQL queries are structured. When users can interact with a dashboard, analysts can write broader queries and leave viewers to explore on their own, but static dashboards don't allow that luxury.
Keep in mind that these queries will need to be run regularly. Dashboards displayed on a TV will always be expected to be fresh. Consider how frequently a dashboard will be updated—are queries going to be run every morning, or every 5 minutes? We recommend using fast-running queries for frequently updating TV dashboards to avoid heavy load on your database.
Consider Your Colors
TVs require dashboards to be readable from a distance, making simple color schemes and strong contrasts important. Darker background with strong contrasts are often preferred for TV displays to enhance clarity.
Plus, it's critical that dashboards stay on brand if they're publicly displayed in the office, and a custom theme is a fast and easy way to make your dashboards fit right in. Be sure to consider how brand colors will impact readability when a viewer is just glancing at the dashboard. With the Plus Plan, you can build as many custom themes as you like. You may want to consider creating a simpler branded theme to apply to dashboards you'll show on TVs.
Your brand might leverage red fonts, but a big red number on a dashboard might not have the positive implication you want it to!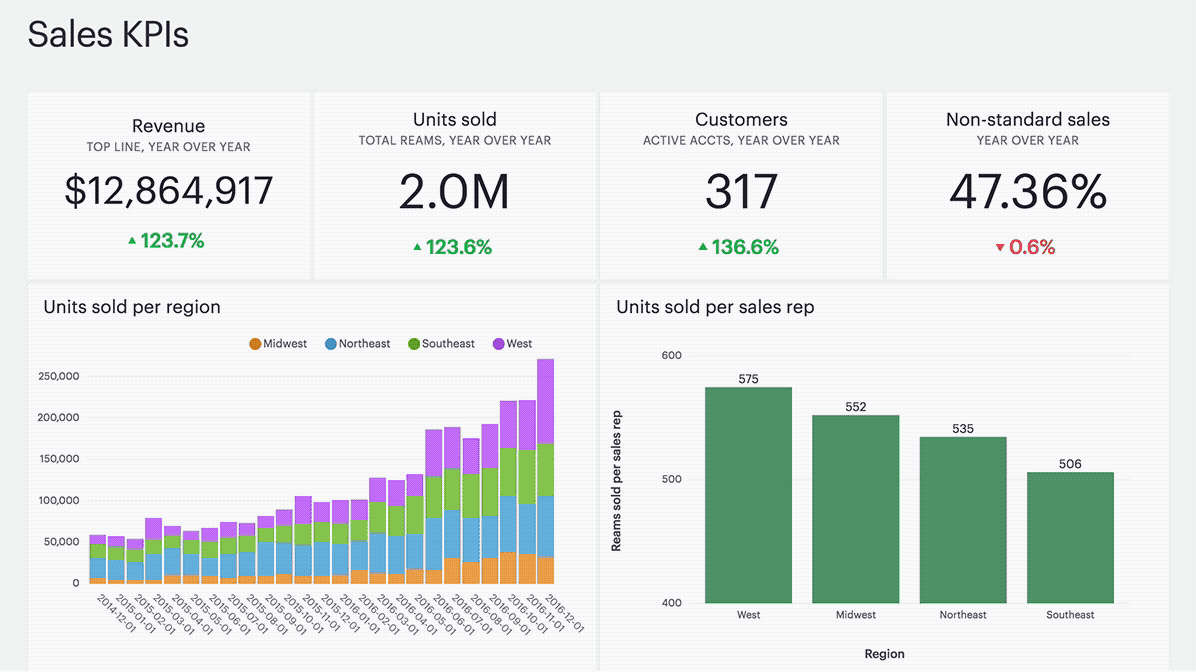 Give It A Try
Mode enables complete customization of all aspects of your report, so be sure to explore your Report Settings or try the HTML Editor to build a dashboard that fits your needs. If you're looking to improve your CSS chops, be sure to check out these helpful tips or explore these examples from other Mode customers for inspiration.