Email is still a mainstay for communication and sharing ideas, even if it feels like it's going the way of the dinosaur. Whether it's ad hoc analysis or a scheduled report delivered every Monday at 8AM, people love getting Mode reports via email.
There's tons of valuable info shared in emailed reports, but attachments or rows of raw data can make it tough to digest. Sometimes you just need key insights at a glance.
So today, we're updating email shares to include charts and report previews. It's an even faster way to deliver at-a-glance insights to people throughout your company.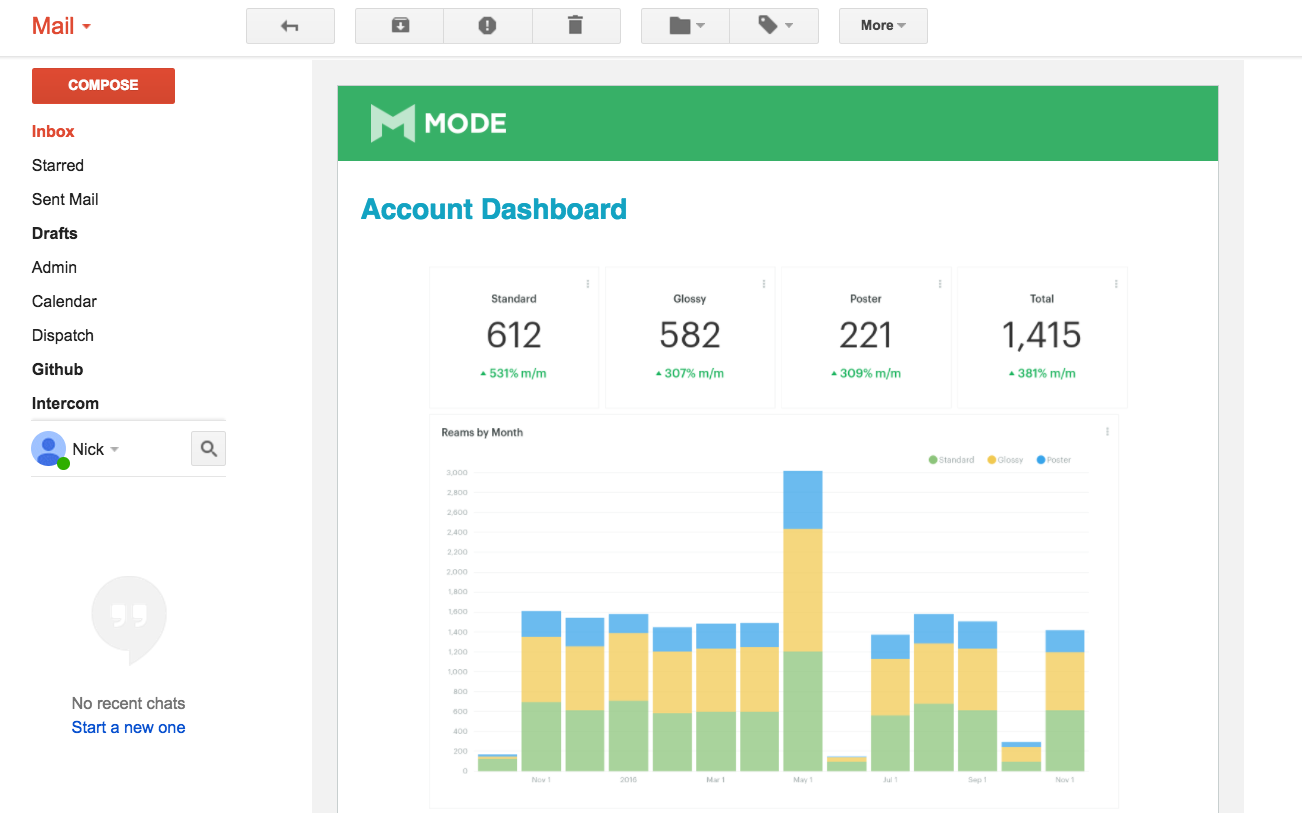 Once your analysis is ready to share, click Share from the report view. You can now choose to insert a preview of the report directly into the email.
A preview of the chart will automatically appear in the body of the email—no need to click any links or download any attachments. Coupled with Mode's new external sharing functionality (available through the Plus Plan), you can share your presentation-ready charts with anybody, whether they're in your organization or not.
That's not all!
We're in the middle of 12 straight days of launches, packing Mode full of new features to help you open up more data to more people in 2017.
Last week we crossed off a number of items on our customers' wish lists, from highly-requested SQL editor updates for making exploratory analysis faster and easier, to new ways to ship analytics directly to customers.
If your company has sworn off email, it's cool, we get it. Just wait 'til tomorrow!