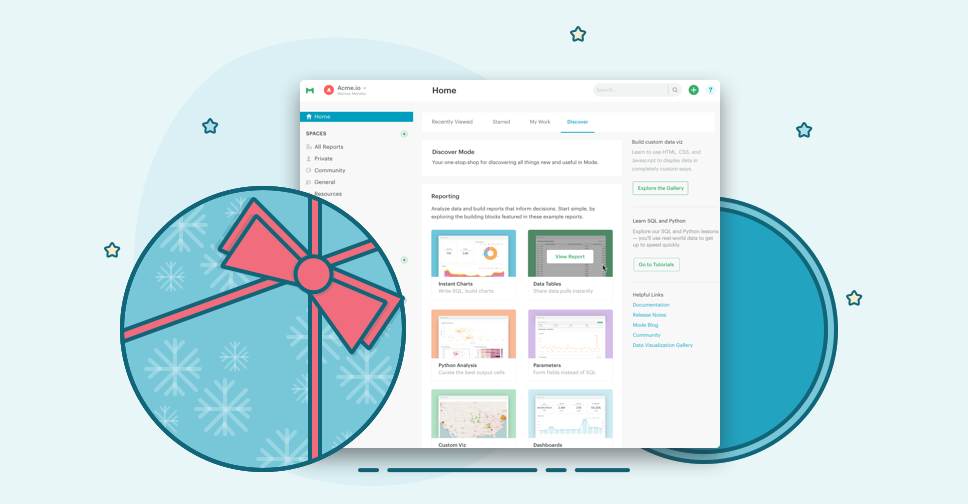 From highly-requested SQL editor upgrades, to tools to share analysis with everyone in your organization (and beyond), we're about to deliver 12 new features in 12 days. Starting today, we're taking your wish list and checking it twice, packing Mode full of new surprises before we head into 2017.
As increasingly large companies turn to Mode as their central hub of analytical work, analysts want coworkers to get up and running quickly. Discover, a new destination on your Mode homepage, provides a one-stop shop for learning the ins-and-outs of Mode—whether you're the first of your coworkers to use Mode, or the 500th.
Discover how to get the most out of Mode
If you're setting up your organization or checking out Mode for the first time, Discover will walk you through getting your data source connected and creating your first reports.
When coworkers join your organization, they'll be welcomed with useful resources to help them get started right away, whether they're a SQL whiz or have never seen a SELECT statement.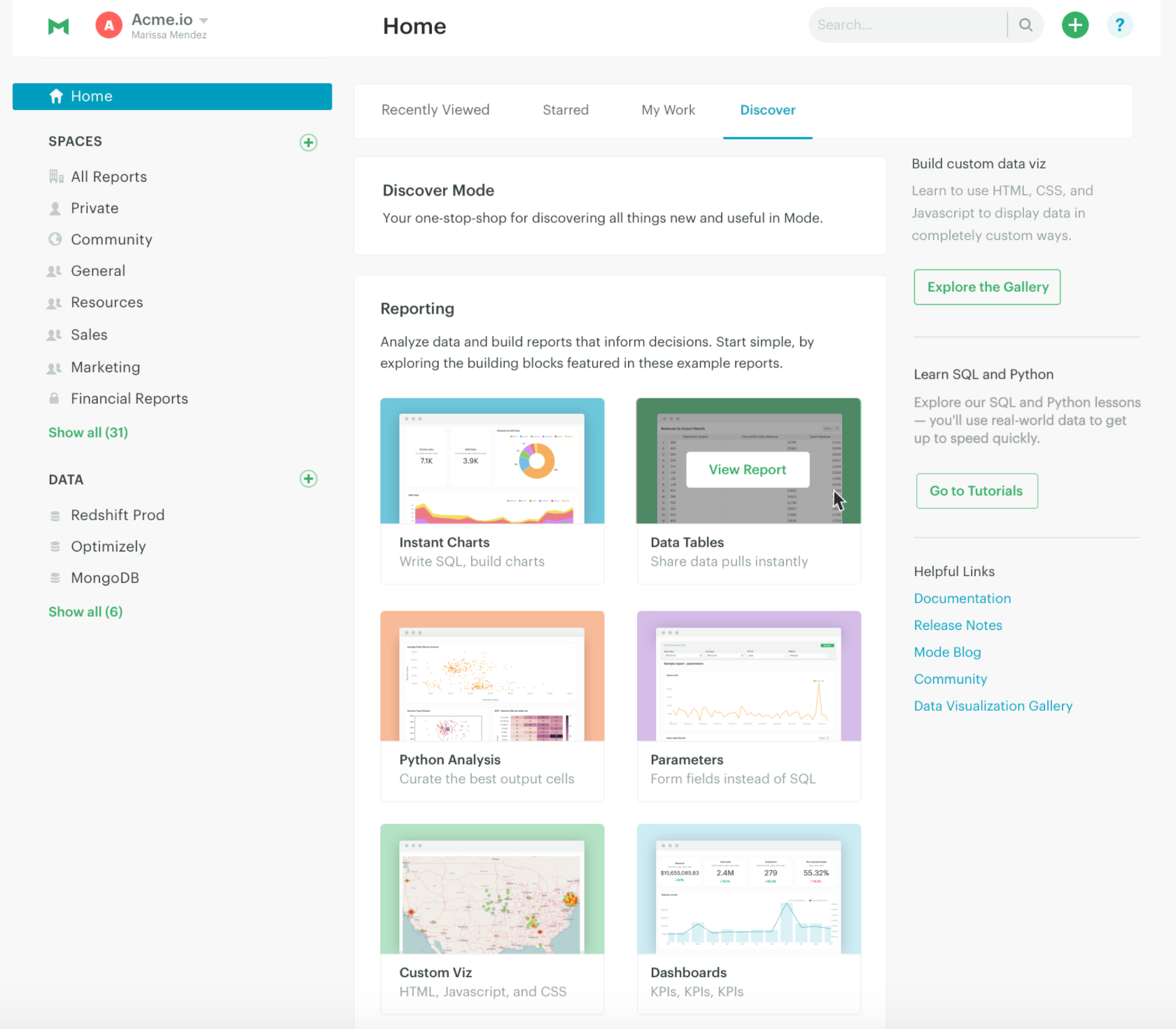 There are several sample reports that highlight key features of Mode. You can clone the reports to explore the code and discover building blocks that may be useful for upcoming analyses or dashboards.
As you share Mode reports throughout your company, more of your coworkers will want to explore raw data on their own. Discover provides access to resources to help anyone in your organization learn analysis skills. Check out our SQL and Python tutorials that feature real-world data. Or explore the gallery of custom visualizations that you can start to add to your own reports using HTML, CSS, and Javascript.
There's much more to come
Jump into Mode to check out Discover for yourself. Be sure to check back over the next two weeks as we add a whole slew of highly-requested features. If you have any questions, reach out to us at hi@modeanalytics.com—we love hearing from you!